EvokeBox
This is not a box
This is a new and exciting journey guided by Maria Paola words
From the smell of tomato leaf on the Iblei mountains of Sicily, to the scent of green almond of Casaliva from Lake Garda
A dip in the balsamic scents of the woods of Umbria with the echoes of a green Moraiolo, a stop in the bitter Puglia of Corato olives or a landing between oregano and marjoram on the Tuscan hills
The journey is something that begins inside. What if Sherazade, instead of the Arabian Nights, had told the thousand shades of olive oil?
Flavors and scents can take you by the hand and take you far away. Very far away. And this makes EvokeBox, with the extra virgin olive oils of the most selective international competition in the world.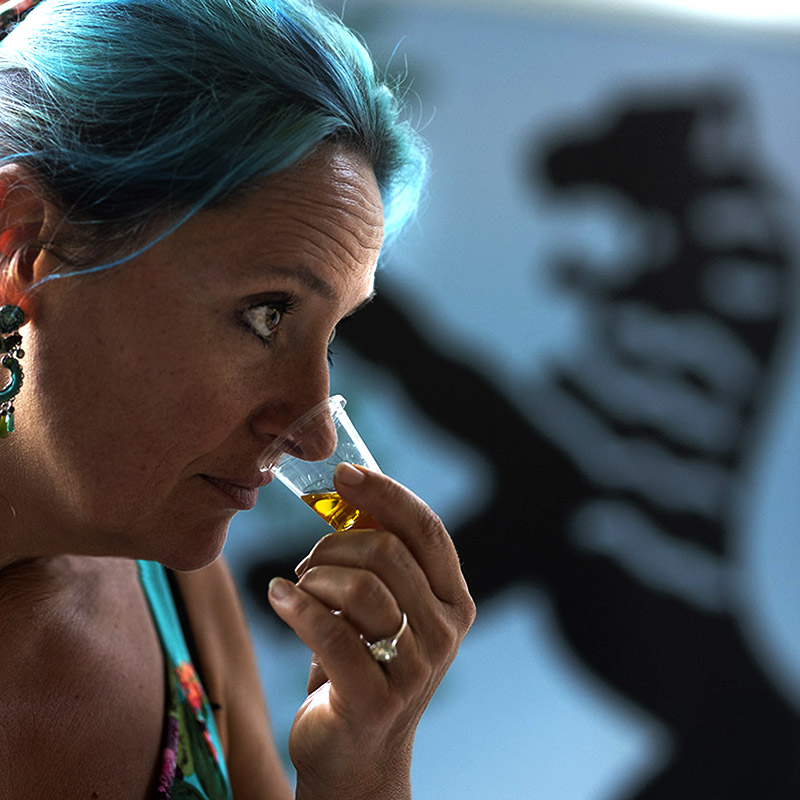 Your path will have an exceptional guide, Maria Paola Gabusi, sensory analyst and head panel of the Leone d'Oro, for years engaged in discovering, analyzing and telling the best olive oils ever produced
Between one taste and another, let yourself be guided by her words, free your sense of smell and taste, let your mind wander, imagine and remember.
You will meet a mysterious world, where spiritual and sensual come together, bringing out memories and emotions.
Every trip changes you. Perfumes enter us unasked, evoke memories and emotions and when you return from this unique adventure you will realize that you have explored even a small part of your soul