International Masterclass for olive oil tasters
Can be attended with every level of preparation.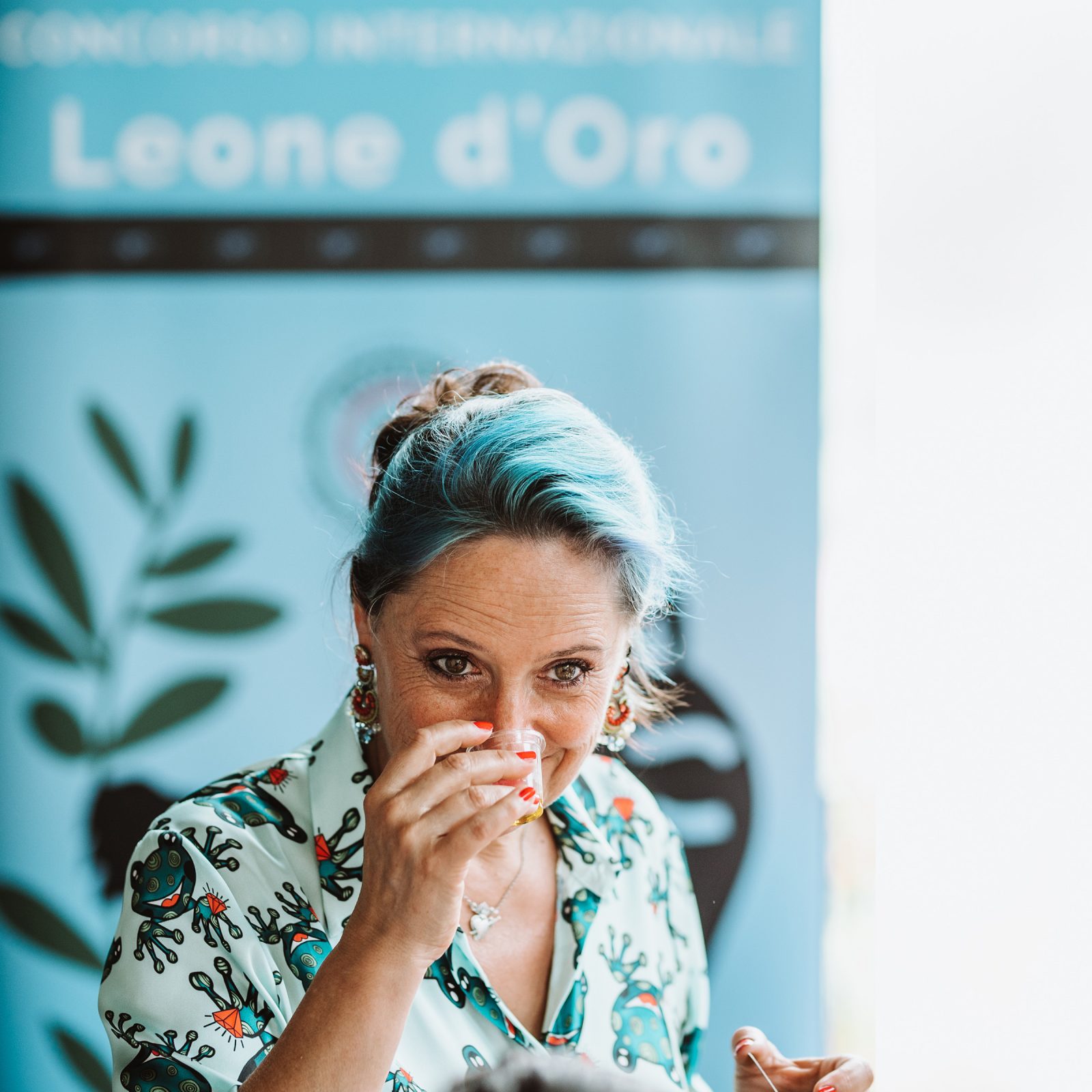 International Masterclass for olive oil tasters
From 2 to 4 days journey in the world of sensory analysis of EVOO. Train your active skills with a full immersion among the best EVOO in the world chosen by Leone d'Oro International panel.
The masterclasses focus in olive oil Culture, high quality standards, sensory evaluation, Italian and foreign mono-varietal oils and IOC codified defects.
The WINTER masterclass will take place in Brescia city, in the middle of Lombardy (near Orio al Serio Airport, but even Milano Linate and Verona) in a recognised professional Panel Room , and will be with max 15 participants.
The SUMMER Masterclass will be held on Lake Garda, at the headquarters of O'Live & Italy in TOSCOLANO MADERNO (BS)
To guide you through this sensory experience is the Panel Leader Maria Paola Gabusi, for more than 15 years engaged in discovering and enhancing the best oils in the world. Every day you will taste different samples from Leone d'Oro International Competition.
Each masterclass is different, the samples tasted will be different and the topics will integrate from time to time according to the requests of the participants (international buyers, producers, tasters, simple fans).
These Masterclasses will be held in Italian or English.
Next masterclasses 2024:
ITALIAN only MASTERCLASS 5-6-7 January 2024
ENGLISH only MASTERCLASS 8-9-10 January 2024
Cost 800 EURO entry before 1st of october 2023
Cost 1000 EURO after the 1 october 2023
ENTRIES CLOSE: at 15 participants / the 30th of November

You can do both courses, the samples tasted will be different (20% discount on the total). Of course you need to understand both italian & english :-)
Masterclass locations :
July: O'Live & Italy headquarter – Via Firenze 10, 25088 Toscolano Maderno (Bs) Maripa whatsapp +39-3478784699
January: New Panel Room – Via M.Tirandi, 6 – 25128 Brescia- Italy Maripa whatsapp +39-3478784699