Here again, from the 4th to the 8th of April 2016
The course is held in accordance with the IOC and EU standards and licensed by Regione Lombadia
(Reg. CEE 2568/91, DM del 18/06/2014) e DGR 4247 del 25/10/2012)
The Course is open to everyone who loves olive oil and want to improve his Culture and tasting skills.
A full immersion in Italian Culture, 40 hours of theory and practice. More than 40 oils to taste, 4 tests to pass in order to have your Certificate of Physiological Suitability for Tasting Virgin Olive Oils
More than a Course, an experience of life . With teacher full of Passion and Culture….
HAVE YOU ALREADY DONE THE MASTER? ARE YOU ALREADY A TASTER?
JOIN US ONLY FOR THE TASTINGS, every day we will taste 6 oils in the late morning, and 6 in the afternoon, have a look at the proposal TASTING EXPERIENCE
ANTONIO G.LAURO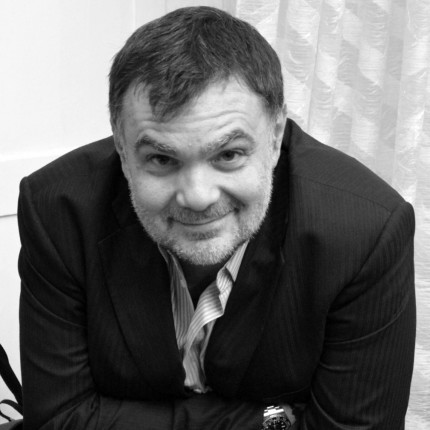 Agronomist, international olive oil consultant, educator, journalist and panel leader; assessor of extra virgin olive oil quality since 1995 and an International panel leader since 2003 in compliance with IOC rules.Panel Leader or judge in many international competitions like NYIOOC, Olivinus Mandoza, Terraolivo Jerusalem, Domina IOOC, Olive Japan, etc….
ANDREA GIOMO
degree in Agricultural Sciences, PhD in Food Biotechnology. works as sensory analysis, chemometrics and quality for national and international institutions like: IOOC(commission member), EC (expert member), Ministries and public and private companies.
BARBARA ALFEI
Panel leader, coordinator of regional Panel of ASSAM-Marche, recognised by I.O.O.C. since 2001 and by the Ministry of Agriculture since 2004. Author of approx. 150 articles and 12 books in the olive culture sector. Organiser and President of the Scientific Committee of the National Exhibition of Monovarietal Oils, organized by ASSAM since 2004 and of the National Championship of olive tree pruning.
You'll have your lessons in a cellar that belong to the 13th century :-),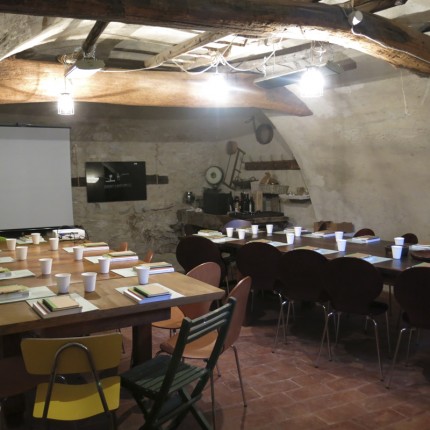 lunches in the old country Villa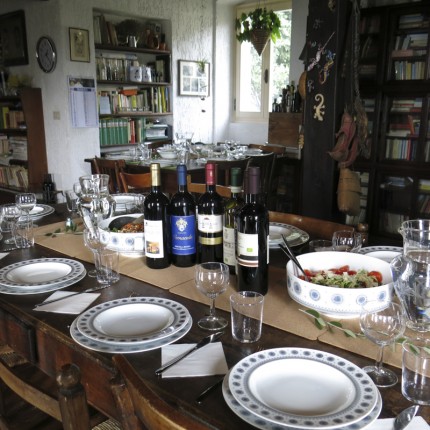 Cultural dinners on Lake Garda area tasting local excellences
tests to prove your skills
and informations, knowledge, meetings, new friendships, culture, experience, ….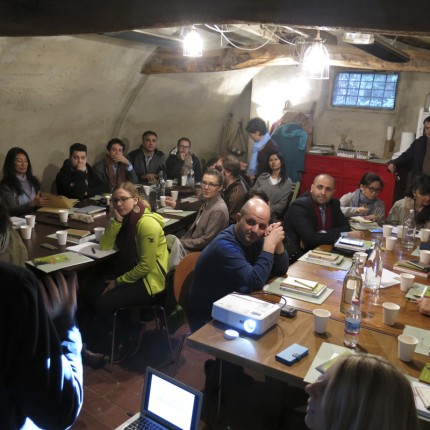 In the price are included: theory lessons, practical trainings, selective trials, 5 lunches, welcome Aperitivo, teaching materials, Italian and International Oils tastings, and and and :-)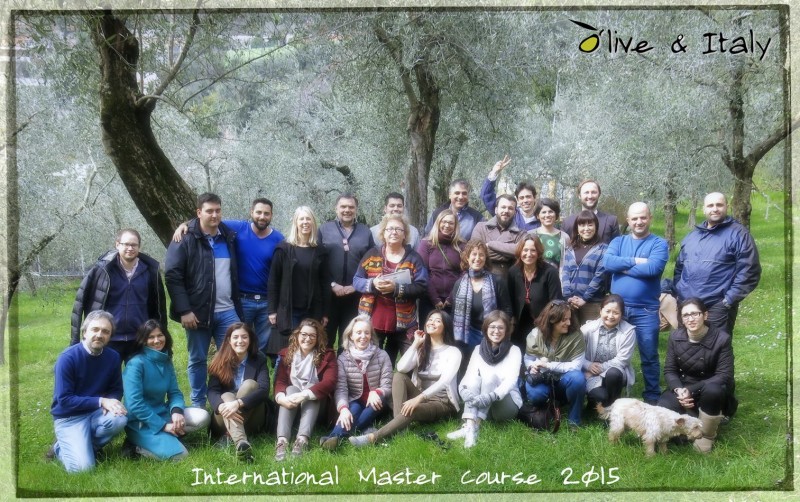 Dowload the detailed program and the entry form